New Keyboard Horizons
The Fall semester will witness the expansion of the Center's research focus to the pianola and the reproducing piano, expressive historical instruments in their own right that enable different forms of real-time dialogue between the past and the present, the human and the mechanical. In October, we welcome concert-pianolist, scholar, and collector Rex Lawson and reproducing piano expert Denis Hall to share their knowledge of these technological marvels.
Before then, our semester opens with an exploration of "Lisette quitté la plaine," an enduringly popular song from guest artist J. B. Cerin's native Haiti, alongside other music of the African diaspora.
As in past seasons, these events will be complemented by programs on a variety of themes inspired by our beloved organs in Ithaca and historical pianos from Cornell's extraordinary collection.
The Salon Project
Co-sponsored by the Society for the Humanities, the Salon Project brings together music, instruments, research, and conversation in a compact, hour-length format at the historic A. D. White House on select Fridays at 5pm.
Organ Events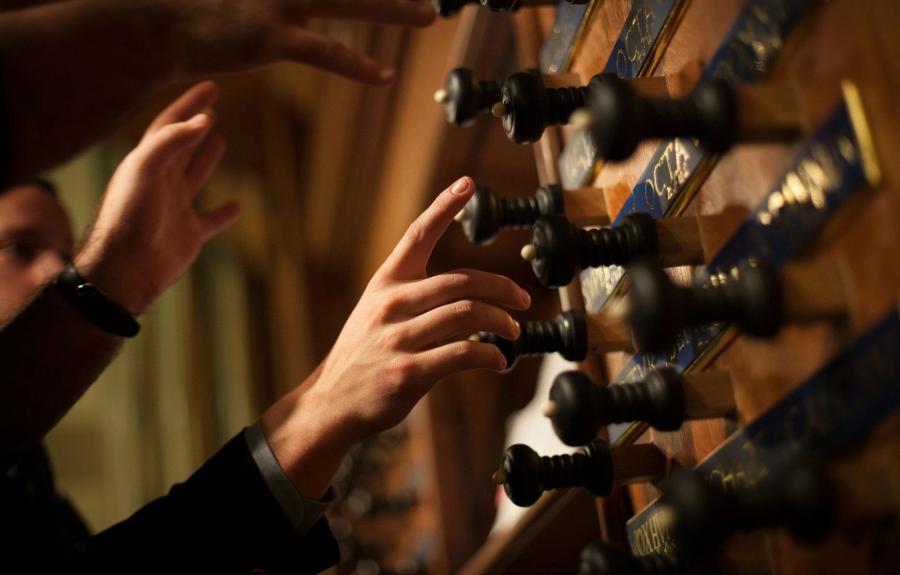 Evening organ recitals this semester feature guest artists Tim Olsen (University of North Carolina School of the Arts), the renowned organist-improvisor William Porter (Eastman School of Music), and Canadian composer-organist Rachel Laurin on Ithaca's renowned instruments.
On alternate Wednesdays at 12:30–1:10pm, we offer Midday Music for Organ, giving busy Cornellians and guests musical respite at the center of the week. Events take place across campus and in local churches.
Additional Keyboard Events